WHAT TO DO ON A RAINY DAY IN BRUSSELS
I may love Brussels for various reasons but admittedly, the weather is not one of them. Cold, grey skies and rainfall are quite common. One should always be prepared for a bit of rain, especially in the autumn and spring, but also during the midsummer season, when muggy storms often hit. So what do you do when your day is literally clouded over? Make the most of it, that's what!
Cozy up in a cafe
This is something I don't reserve for rainy days only but is there anything better than cozying up in a cafe and watching the world go by? Catch up with a friend, get lost in that good book you've been meaning to read or just take some time to relax and listen to the sound of the rain (I absolutely love it!). I keep going back to my favourite coffee spots in Brussels but if you prefer tea, you can find a list of the best ones right here!
Get cultural
In my books, rainy days are the ideal opportunity to visit museum and luckily, Brussels has a ton of great ones. Depending on your interests and the area you're in there are a lot of options, including the BELvue, the Magritte Museum, the BOZAR or the Royal Museums of Fine Arts of Belgium (all great for art lovers), the Coudenberg (for the history buffs out there) the Museum of Natural Sciences, the Maison Horta and Maison Cauchie (for Art Nouveau lovers), the MIM (which also has a cafe with great views over the city), the Autoworld (hello car lovers!), the Belgian Comic Strip Centre (which is part of the Brussels Comic Strip Route), Villa Empain, the Museums of the Far East and the Van Buuren Museum (for architecture lovers).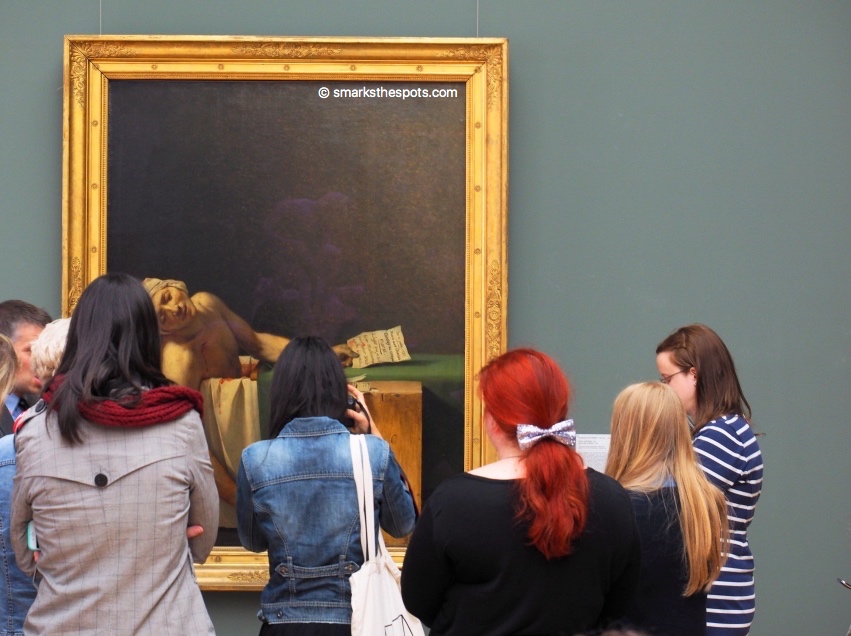 Play an escape game
Have you ever played an escape game? If yes, I'm pretty sure you agree that it's a really fun experience! All you need to bring along is a few friends and your "A" game mystery solving skills. If you're following the blog for a while, you probably remember how much I loved both this and this concept – just make sure to book in advance and enjoy! 
Go on a shopping spree
If you are keen on treating yourself to a little shopping spree or just some window-watching, stay dry and head to a shopping centre. There are quite a few of them in and around Brussels, like the Galeries de la Toison, City 2 the Woluwé Shopping Centre, the Westland Shopping Centre and last but not least, the new(ish) Docks Bruxsel. Rob and Smets will also keep you busy for a while whether you're looking for good food or designer fashion.
Get cooking
Rainy days are perfect for cooking and baking, so why not attend a cooking workshop and learn something new?Over the years I have taken a few such courses and would recommend the ones organised by Mmmmh! as well as the chocolate-making workshop of Laurent Gerbaud.
Browse books
This is something I love doing on rainy days, especially since one of my last year's resolutions was to read more and spend fewer hours online. Brussels has some truly great bookshops, some of them quite well-known and others cleverly hidden for those who know where to look! If you're looking for inspiration, here's a list of my favourite ones.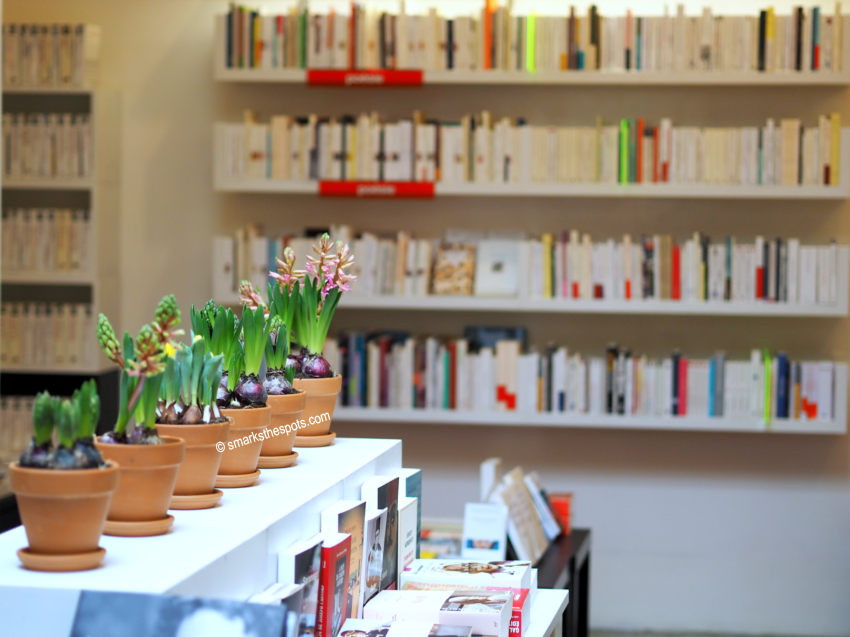 Duck into a cinema
Popcorn and a good movie – do I need to say more?! Pick a genre and you'll come across plenty of options in terms of venues. I really like the refurbished Cinema Galeries in the Saint Hubert Galleries, the Cinematek, the Cinema Aventure (most comfortable seats!) as well as the tiny Cinema Styx in Ixelles.
Explore Brussel's most famous arcade
When it's wet and unwelcoming outside, take the time to explore the beautiful Galeries Royales Saint-Hubert which are lined with beautiful cafes and cute little shops. Fun fact: they are one of the oldest shopping arcades in Europe! Some of my favourite spots include the Comptoir des Galeries for great food, Meert and Maison Dandoy for delicious sweet treats and Tropismes Libraires for book treasures.
That's it folks – hope you enjoyed my tips! If you have any suggestions of your own, feel free to leave a comment below and as always, don't forget to share your pictures with me on Instagram using the #seemybrussels hashtag!