SLOW FOOD RESTAURANTS IN BRUSSELS
As I was growing up, one of the most common conversations we had around the family table was how we should eat responsibly both for our own benefit and the community we live in. That's why I thought it would be a good idea to gather a few of my favourite foodie spots in Brussels that have embraced the Slow Food principles.
What is Slow Food you may ask? In a nutshell, it's an international movement which aims at raising awareness about supporting local producers, preserving traditional and regional cuisine and encouraging responsible farming for the local ecosystem. Think of it as an alternative to fast food and all the negative side-effects of junk food for our health and the environment in general. 
Luckily, the list of Slow Food restaurants in Brussels is quite long and already growing, so be sure to expect an update soon! If you scroll all the way down, you'll also find a map with all the restaurants mentioned below.  

 GOD SAVE THE CREAM
This cute little cafe will make you travel to Britain. The food is homemade and prepared with care using organic ingredients sourced from small producers. Any kind of colouring or preservatives is strictly forbidden to make sure that the quality is there. I mean look at this cake! > Read the full review here <

 LES FILLES PLAISIRS CULINAIRES
It's no secret that Les Filles is one of my all-time favourite restaurants in Brussels when it comes to brunch or a healthy lunch. The food is homey, seasonal and bio for the most part. This spot is solid proof that it's not impossible to serve delicious and sustainable food at a fair price. > Read the full review here <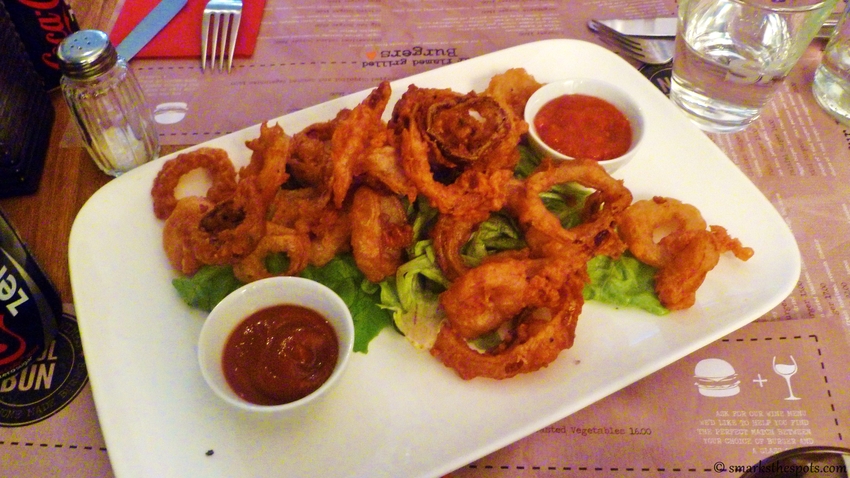 COOL BUN
This spot is one of my favourite burger joints in Brussels. One of the reasons I keep going back is that they use organic and locally-sourced ingredients – definitely a reason to feel less guilty when indulging in a burger! > Read the full review here <

 JEF
This spot is a hidden gem in the Sablon area that manages to strike the balance between delicious flavours and simple ingredients in a brilliant way. If you get a chance to speak to the owner who's also the chef, you'll see how passionate he is about using fresh ingredients bought directly from small, local producers and cooking with care. > Read the full review here <

 GARAGE A MANGER
This spot may not be very reliable when it comes to service but the food is good. All the products used here are bio and 100% local. I also appreciate their transparency and support to their network of producers which is listed in detail on their website. > Read the full review here <

 NOTOS
Going to Notos feels like taking a culinary trip to Greece and its traditional flavours. I admire the owner for steering away from all clichés associated to Greek cuisine and always seeking locally sourced ingredients from small producers all around Greece – hidden gems that remain "family secrets". > Read the full review here <

 VENTRE SAINT-GRIS
Slightly off the beaten path, this place is worth a visit for a sophisticated meal. It's cozy, smart and serves delicious food made with locally-sourced ingredients. Bonus points for the beautiful terrace which is perfect for warmer days. > Read the full review here <

 MO MO
One of the few Tibetan restaurants in Brussels, Mo Mo serves light combos made mostly of organic ingredients and prepared at the premises by Tibetan women who used to be political prisoners back in their country. > Read the full review here <

 ENTRE NOUS
A ray of sunshine in the otherwise grey area around the Midi station, Entre Nous is a little bio canteen where everything is prepared using organic, seasonal and local products while trying to minimise waste – a great concept we could all learn from. The menu changes daily and inspired by recipes from southern Italy, > Read the full review here <

 PIN PON
Apart from the great design of the space, this spot also does a pretty good job when it comes to food. Their dishes are created on the basis of three different ingredients (typically, fish, meat and mushrooms) from Belgian suppliers and change on a weekly basis depending on the season. ps. Here you'll also find pastries from Charli bakery! > Read the full review here <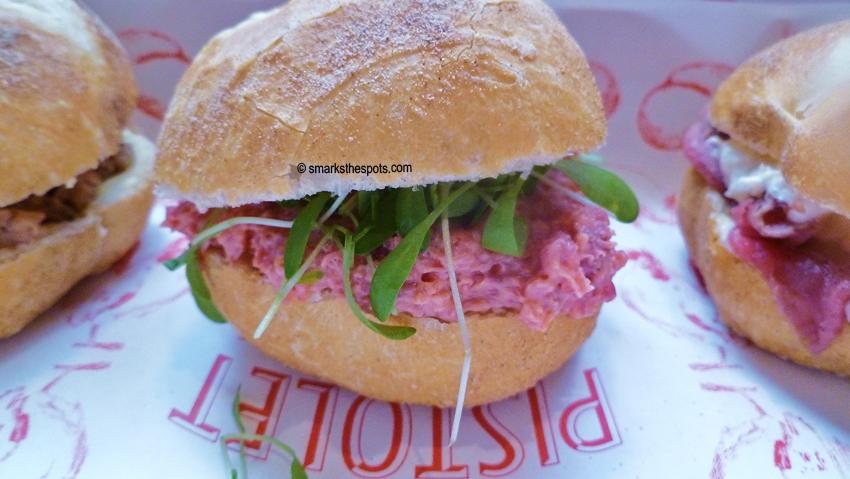 PISTOLET ORIGINAL
If I had to summarize in two words the concept of this spot, it would be "gourmet belgitude". The humble pistolet is served with la crème de la crème of Belgian ingredients, sourced from local producers. The end result is simply delicious. > Read the full review here <

 THE WILD LAB
The first ethical concept store in Brussels promotes a conscious lifestyle in a slow world: slow fashion, slow lifestyle, slow food. And let me just say, their food is filling, healthy and packed with goodness. > Read the full review here <
Have you ever tried any of the places and what are your thoughts on Slow Food? Do you know any other great slow food restaurants in or around Brussels?
Spotting...

No locations found.