BEST SPOTS TO VISIT IN BELGIUM DURING SPRING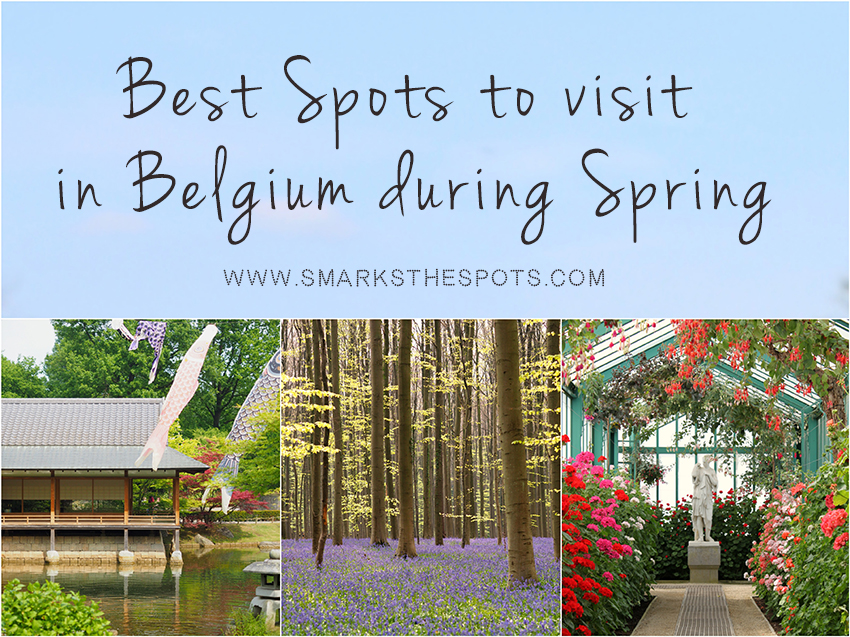 Spring is officially here, so it's time to shed those winter layers and enjoy all the lovely things the new season brings along. I've already shared with you the best parks in Brussels but if you want to explore a bit further, there are some really beautiful spots to discover in Belgium. 

 HALLERBOS
This magical place may be just 20km from Brussels but the whole setting looks out of this world. Millions of bluebells blossom creating a blue carpet, hence the name "Blue Forest". > Read the full article here <

 FLORALIA
The Floralia flower show is held in the grounds of the Château de Grand Bigard. Here you can wander among a sea of colorful blossoms, like tulips, daffodils, azaleas, hyacinths, violets and lilies in creative shapes and admire the glasshouse exhibits. > Read the full article here <

 BOTANICAL GARDEN OF MEISE
The National Botanic Garden of Belgium is nothing short of impressive. Apart from beautiful flowers, it hosts the largest greenhouse in Belgium, the world's biggest water lilies and some carnivorous plants – pretty amazing, right?  > Read the full article here <

 ROYAL GREENHOUSES OF LAEKEN
Just like the Royal Palace of Brussels, the Royal Greenhouses are open to the public only for a few weeks every year. The promenade through the greenhouses is lovely – imagine cherry blossomed trees, hanging fuchsias and gigantic palms. > Read the full article here <

 JAPANESE GARDEN OF HASSELT
Did you know that the largest Japanese garden in Europe can be found in Belgium? The best time to visit it is when the cherry trees are in full bloom but no matter when you go, you'll feel as if you're in another country for a while! > Read the full article here <

 COLOMA ROSE GARDEN
Tucked away behind the Coloma Castle in the Flemish municipality of Sint-Pieters-Leeuw, Coloma Rose Garden is one of the most extensive of its kind in Europe and a beautiful sight for visitors who get to enjoy it for free. > Read the full article here <
Have you tried any of these places? What are your spots to visit in Belgium during Spring?