BEST PARKS IN BRUSSELS
Most people think Brussels is all grey and miserable but actually, it's one of the greenest cities of Europe. Apart from the green spaces a bit further away from the city, like Tervuren, La Hulpe or Hallerbos, there are various spots to choose from within the EU capital. Ready? Let's take a tour around Brussels' best parks!

 BOIS DE LA CAMBRE
The Bois de la Cambre / Ter Kamerenbos is a green lung for Brussels as it's right at the edge of the Sonian Forest. Great for exercising or a picnic with friends and home to Le Chalet Robinson, a café – restaurant located on a tiny island with a lovely terrace overlooking the park. > Read the full article here <

 CINQUANTENAIRE
Located in the heart of the European quarter of Brussels, the Cinquantenaire is littered with beautiful buildings, tall trees, free chaise longues, a beautiful fountain and the obligatory waffle van. > Read the full article here <

 PARC LEOPOLD
A small but lovely green space in the EU quarter which is the perfect place to relax and enjoy some quiet time with your book. If you get hungry, pop by Living Room a cup of tea and dessert or Kokuban for a Japanese meal. > Read the full article here <

 PARC D'EGMONT
This spot is a a hidden gem. Located right behind The Hotel, Egmont Park is an oasis of calm where you can lay down, enjoy a picnic and admire the beautiful sculptures, including the famous Peter Pan one. La Fabrique en Ville, one of my favourite spots in Brussels, happens to be located there too! > Read the full article here <

 TENBOSCH PARK
Don't be fooled but its small size; Tenbosch park is beautiful and a great option for families as it has a really nice playground. Not to mention it's close to some delicious places like Ba Ba Bagel Bakery and the Garage à Manger! > Read the full article here <

 PARC ROYAL
Perhaps not the greenest park in the city but definitely the most fun as it hosts various events, like eat! Brussels, the comics festival, music concerts and the celebrations for the Belgian National Day. > Read the full article here <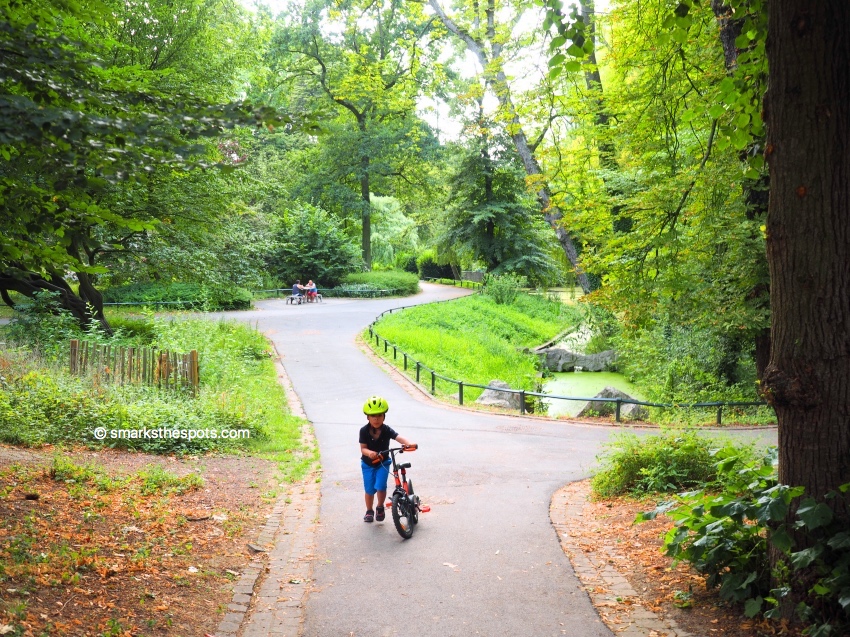 PARC JOSAPHAT
One of the lesser known parks in Brussels, Josaphat park is a favourite hangout spot amongst the Schearbeekois. While calm and relaxing for the most part, the park comes alive during the summer with loads of events and activities taking place on weekends. > Read the full article here <
Have you been to any of these places? Which are your favourite parks in Brussels?