BEST CHEAP EATS IN BRUSSELS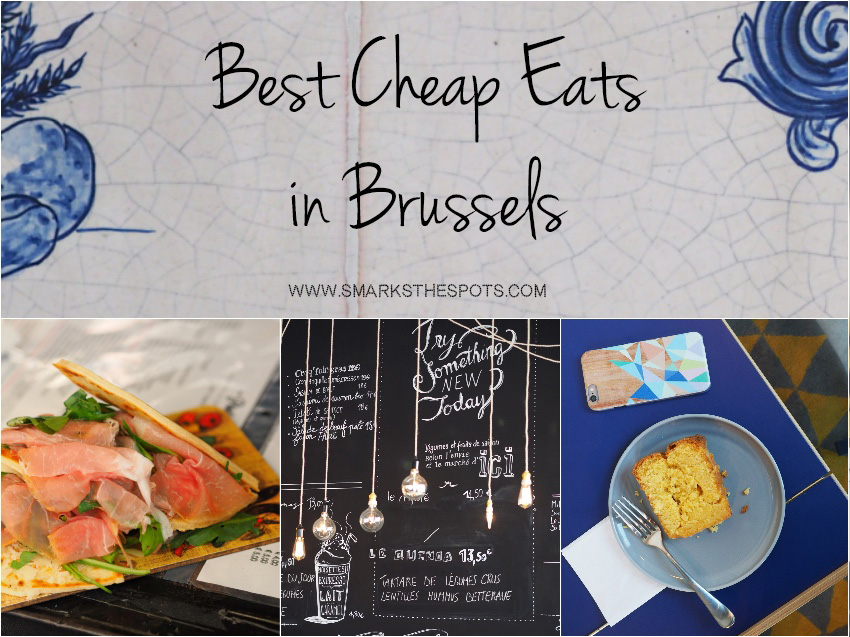 While Brussels is much more affordable than other European cities, eating out can prove to be quite expensive overall. That's why I thought it would be a great idea to gather my favourite spots that are not only delicious but also wallet-friendly. From Belgium's national street food to more exotic tastes, here's where to fill up for less in the EU capital!

 IL SAPORE DELLA DOLCE VITA
Have you ever tried an Italian piadina? It's a thin flatbread similar to pitta bread from the Romagna region filled with sweet or savoury ingredients. Spot the mini yellow truck at the Chatelain market and treat yourself to these delicious and filling Italian specialties that will set you back only around 7€. On a warm day, make sure to pass by Nanouk for an ice pop too. > Read the full review here <

 PASTELARIA GARCIA
This little Portuguese cafe serves delicious pasteis de nata but also light snacks with a local flare, such as bifanas (pork steak sandwiches), bolinhos de bacalhau (deep fried codfish cakes) and fish emapanadas. A cheap but yummy spot great for brunch or a light lunch. > Read the full review here <

 KEEP ON TOASTING
Keep on Toasting was one of the first food trucks roaming the streets of Brussels. Here you can find bio beverages and gourmet croques-monsieur made with organic spelt bread and high quality ingredients. A gourmet croque will make your tummy happy and cost you no more than 5€. > Read the full review here <

 L'EPICERIE
A hidden gem known to those who skip the crowds on Avenue Louise and wander around the much calmer side streets, L'Epicerie serves homemade sandwiches and Thai dishes made by its welcoming owner. A cheap, calm and delicious spot which is only open for lunch. > Read the full review here <

 FRIT FLAGEY
Fritkots are one of the cheapest and most typical Belgian spots in Brussels. My favourite place is Frit Flagey, where you can get a cone of crispy fries for a few euros and enjoy a happy meal either at one of the nearby cafes or at the beautiful Etangs d'Ixelles on a sunny day. > Read the full review here <

 L'EPICERIE
Yep, you read correctly, there's another L'Epicerie on the list! A little and unassuming restaurant in the heart of Chatelain that you can easily miss, L'Epicerie is only open for lunch and will only set you back between 10-12 euros. The owner cooks, serves and manages the restaurant all alone, so you almost feel you are invited at her place for a meal. > Read the full review here <
Have you tried any of these places? What are your favorite foodie spots that don't break the bank in Brussels?