10 REASONS WHY I LOVE BRUSSELS
Brussels is considered to be boring, grey and overrun by Eurocrats. As I have stated many times before on this blog, Brussels is a hidden gem which takes time to discover. Locals sometimes tend to overlook its qualities, so this post is a reminder to myself and those who have come to appreciate all the little things that make our EU capital a beautiful place to live in. Voilà, the 10 reasons why I love Brussels!
#1 Admiring my favourite heroes on comics walls in every other corner around town. 
#2 The joy of discovering new spots off the beaten path: an amazing restaurant, a secret terrace, the most beautiful bookshop in Europe, gorgeous views over the city for free. 
#3 Antique shopping at Les Marolles and a cup of tea at the beautiful terrace of L'Atelier en Ville.
#4 Indulging in fresh seafood with a glass of champagne under the sun at Noordzee – La Mer du Nord in Sainte-Catherine followed by coffee and dessert at Charli.
#5 Beautiful parks and gardens in and around the city: some well-known, some a bit more hidden and others very little known.
#6 The beer culture which is slowly turning me into a beer aficionado.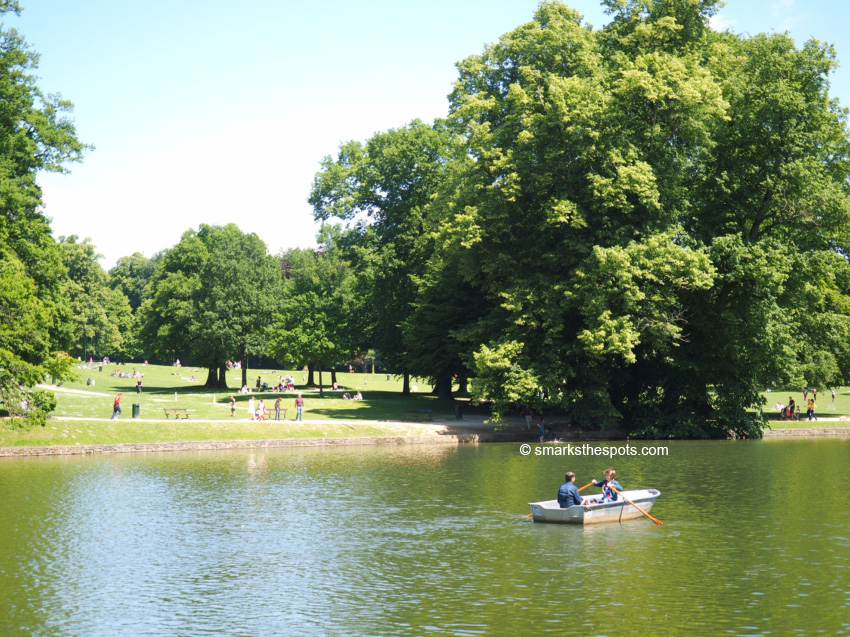 #7 Chocolate from Laurent Gerbaud and truffles from Pierre Marcolini.
#8 The famous Flower Carpet, i.e. a sea of flowers in the middle of the Grand Place during summer.
#9 Stunning architecture and beautiful Art Nouveau details everywhere.
#10 Being able to meet and learn new things from people from around the world.
Why do you love Brussels?