10 GREAT SPOTS TO DISCOVER IN LEUVEN
Those who follow me on Instagram and Facebook probably remember that a few months ago I took a special little trip to Leuven in Belgium together with the Tourism Board of Flemish-Brabant. And although it wasn't my first visit, I had the chance to discover for the first time some truly great spots that I'm sharing with you here on the blog too. 

 GROOT BEGIJNHOF
Leuven's Grand Béguinage is nothing short of impressive. A UNESCO World Heritage site, it dates back to the 13th century when it served as a home to women who had taken temporary vows of chastity and obedience but were nevertheless free to leave any time. Nowadays it belongs to the University of Leuven and houses students and academic staff (full disclosure: I'm a little jealous!). Take your time and explore a little bit the little alleyways and cobblestone streets; it won't take long until you're transported to a different era.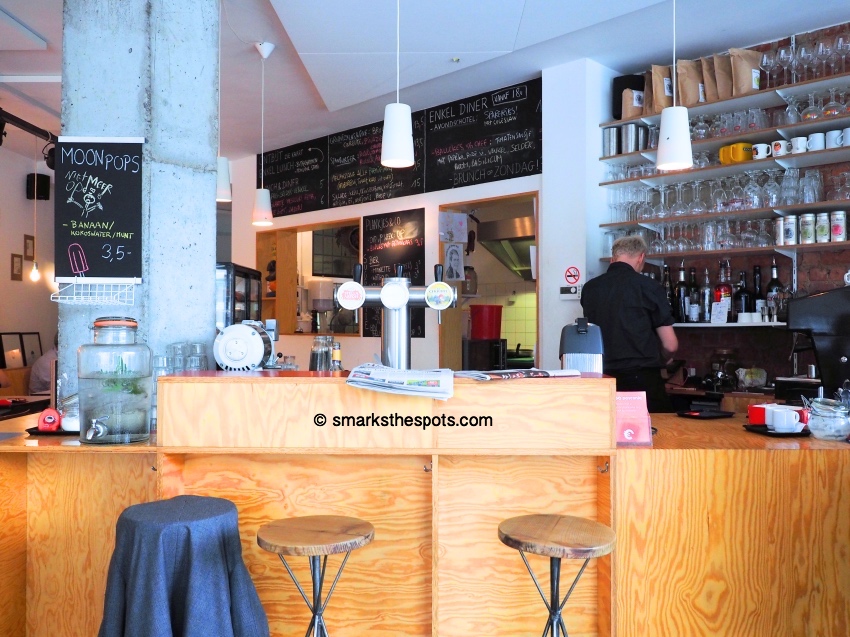 BAR STAN
This hip little cafe was one of those places that kept popping up on my screen every time I was browsing Pinterest. It's warm, calm and effortlessly cool – a neighbourhood favourite for the locals who come here to work, meet friends or just relax. I didn't get to try the food but would definitely recommended for a coffee break, especially if you find yourselves off the city centre. 

 WURST
I bet you've tried at least once a hot dog but what about an "haute dog"? It was a first for me and definitely not last! Celebrity chef Jeroen Meus has created a number of different culinary hot dogs taking inspiration from various cuisines around the world. The end result is pricey but doesn't disappoint – the buns are really fresh while the sausages and garnishes work together really well. One piece of advice: Get there early to avoid as much as possible the queues!

 DE WERF
De Werf is a student hangout which means portions are generous, prices are low and the vibe is great. Don't expect to be blown away by the food quality or originality but be prepared to greatly enjoy the spacious terrace and fun presentation of dishes!

 M MUSEUM
Between eating and walking my way around Leuven, I spent a few hours to visit M Museum where you can find an interesting mix of classical and contemporary art in an impressive architectural setting designed by Stéphane Beel. The complementarity between the existing and new buildings is fascinating but the best surprise is all the way atop: a rooftop terrace open during the summer months overlooking the city of Leuven!

 THELMA COFFEE & DESIGN
I loved this concept store from the moment I stepped in. It's calm, bright and features beautifully displayed items that made me want to buy pretty much everything! The fact that I could also stay a little longer to enjoy a cup of MOK coffee and cake was just the cherry on top. For more details, check out the full review here.

 ANIMAUX SPECIAUX
If quirky little shops are your thing, make sure to check this spot. I'm sure you'll feel as if you've entered a mini Wonderland filled with beautiful objects, stuffed animals and other curiosities. Jeroen Lemaitre, the lovely owner of Animaux Speciaux, will help you get a peek into the fascinating work of taxidermy and his work. I was happy to find out that he only uses animals that have died due to an accident or old age and although I realise it may not be everyone's cup of tea, I think it's definitely worth a visit.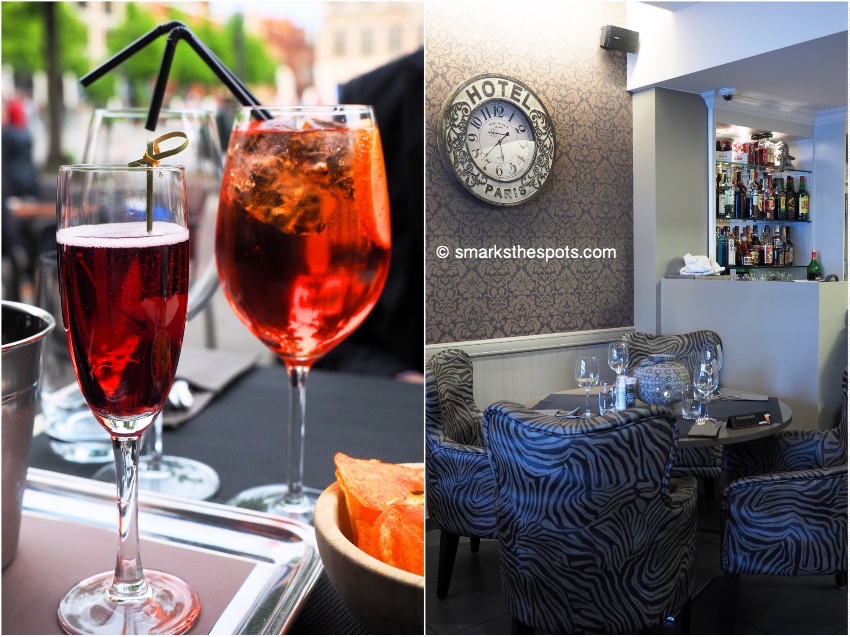 CLOCHARD DE LUXE
A good option if you're looking for an affordable restaurant with generous portions and nice views. You can read the full review here but let's just say that my partner in crime and I were very well fed at this place!

 KOFFIE EN STAAL
Coffee and steel may not sound like a great match but this small cafe in Leuven proves the contrary. Nouchka Nemes and Lino van Molle have joined their creative forces and offer much more than homemade cakes and a good a cup of coffee which comes from MOK by the way. Here you can find on display jewelery and furniture by sustainable materials that are designed by the owners. A warm, little spot to relax, meet with friends or work on your laptop.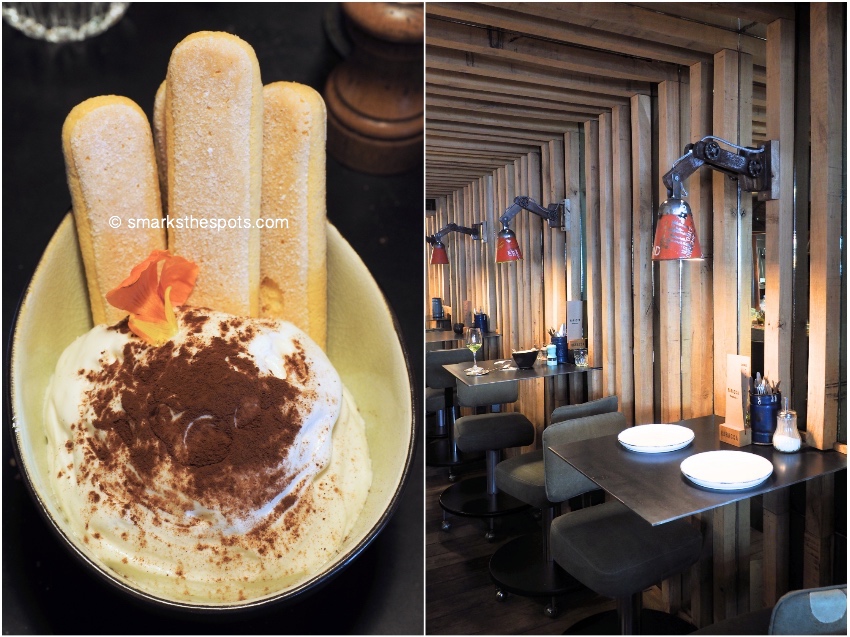 BARACCA
If you're looking for a spot in Leuven with cool design and hip atmosphere, this restaurant is worth trying. Just make sure to reserve well in advance and be mindful of the fact that it gets quite busy and it's not cheap. But no regrets, I loved the open kitchen concept, the pizza was fantastic and the service was kind. 
Have you been to any of these places? Do you know any other great spots in Leuven I should absolutely try in Leuven next time I'm there? Feel free to share, I can't wait to add some more great hotspots to my list!